Setup Reminder
Want to be reminded about this event? Complete the form below to have an email notification sent to you 24 hours prior to the event.
Contact Email:
haughton@bossierlibrary.org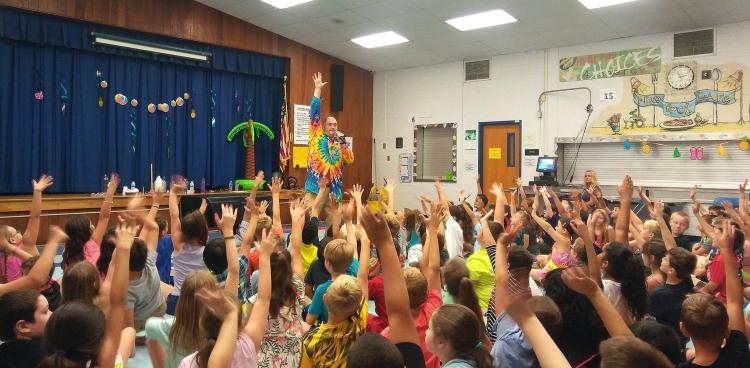 Science Tellers present Aliens:  Escape from Earth!  During a midnight meteor shower, something mysterious falls from the sky toward Earth — but it's not a shooting star. Two curious kids venture into the forest to investigate and find themselves mixed up with a family of visitors from another planet! Pursued by a crazy space scientist, they must risk everything to rescue the aliens and get them back to their spaceship — before it's too late!
Throughout this amazing intergalactic story, we use science experiments to bring the story to life!  In the second part of the show, we go "behind the scenes" of the special effects and recreate the science experiments with the help of volunteers from the audience.  Discover the unbelievable world of physics and chemistry through exciting experiments, like:
Turning a liquid into solid "worms" through chemical reaction
Launching a potato into the air using Boyle's law
Making a flying rocket using two common household chemicals
Transferring energy between matter to create a "rainstorm"
And much more!
Don't miss this action-packed and educational alien adventure using science experiments for special effects. It's totally out of this world!