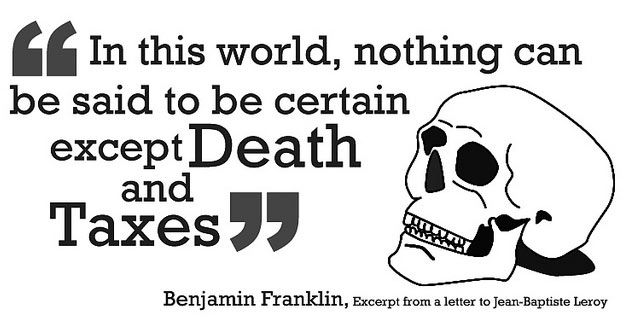 We know you came here because you have one important question...  
Will the library offer free tax preparation assistance this year?
Unfortunately, the answer to that question is no.  Usually we have volunteers from AARP come in to provide the free tax preparation.  They do not have enough manpower to continue to offer this service.  So here's what we've done to help you with your tax self-preparation.
Tax Forms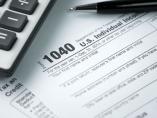 We have paper copies of basic tax forms avaiable at some of our locations.  Give your preferred branch a call ahead of time to see if they have the forms you need.
You can also view and print tax forms directly from the IRS and Louisiana Department of Revenue websites.
Books

J.K. Lasser's Your Income Tax 2019
prepared by the J.K. Lasser Institute
Step-by-step expert guidance walks you through the forms, calculations, and deadlines to help you file your taxes without the headaches. New changes including tax laws, IRS rulings, court decisions, and more are explained in plain English, backed by examples of how they apply to individual taxpayers like yourself. Explore your options in terms of deductions, income shelters, and planning strategies to maximize your savings and keep more of your money—without wading through volumes of dense tax code. This comprehensive yet accessible guide is your handbook for making your tax filing for 2018 easier than you thought possible.

J.K. Lasser's 1001 Deductions & Tax Breaks 2019
by Barbara Weltman
A complete and thorough guide to reducing your tax burden. By listing every possible deduction and credit available to individual taxpayers, this book can help you achieve substantial savings on your 2018 tax return. Updated and expanded to cover new and changing tax law, this edition also includes an e-supplement covering the latest developments from Congress and the IRS to keep you fully up-to-date.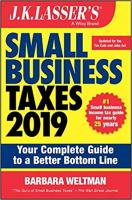 J.K. Lasser's Small Business Taxes 2019
by Barbara Weltman
Written in a straightforward and accessible style, this reliable resource offers a complete overview of small business tax planning and provides you with the information needed to make tax-smart decisions throughout the year. Focusing on strategies that help you use deductions and tax credits effectively, shield business income, and maximize other aspects of small business taxes, this practical guide will show you how your actions in business today can affect your bottom line from a tax perspective tomorrow.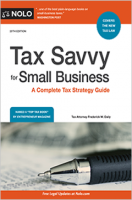 Tax Savvy for Small Business:  A Complete Tax Strategy Guide (published 2019)
by Frederick W. Daily
This book teaches business owners what they need to know about taxes for their small business and how to make the best tax-related decisions in all aspects of their business. It is completely updated to cover the new tax law effective in 2018. has information on all aspects of taxes for a small business owner, from how to choose the best business entity to tax deductions, recordkeeping, business losses, payroll taxes, fringe benefits, retirement plans, and much more. It provides valuable tax-related strategies and information to help small business owners save money and run their business without running into trouble with the IRS.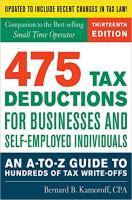 475 Tax Deductions for Businesses and Self-Employed Individuals (published 2019)
by Bernard B. Kamoroff
Are you paying more taxes than you have to? The IRS is certainly not going to tell you about a deduction you failed to take, and your accountant is not likely to take the time to ask you about every deduction you're entitled to. As former IRS Commissioner Mark Everson admitted, "If you don't claim it, you don't get it. That's money down the drain for millions of Americans." This invaluable book, updated to reflect changes in tax law, not only lists the individual items that are deductible--from Internet domain name costs to theft losses--but also explains where to list them on your income tax form. "Tax law isn't easy," the author explains, "but this book is." The twelfth edition will be completely updated to include new changes in tax law, a chapter on home-based businesses, and include a special "jump out" highlights in the A-to-Z listings for any deduction that has special rules for home-based businesses.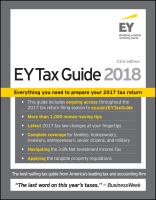 The EY Tax Guide 2018
The EY Tax Guide 2019 is currently on order so place your hold today!
Ernst & Young Tax Guide Series
Professional guidance for DIY tax prep.  Fully updated to reflect the latest changes to the law, this new 2018 edition cuts through impenetrable tax codes and IRS rulings to give you the answers you need quickly and easily. Whether you're a homeowner, self-employed entrepreneur, business executive, or senior citizen, you'll discover the best tax strategy for your particular situation. At-a-Glance reference sheets give you quick answers to common questions regarding new laws, breaks and deductions, and how to avoid common errors.
Free Online Tax Prep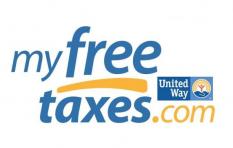 MyFreeTaxes.com brought to you by United Way and H&R Block
Not afraid to prepare your own taxes?  MyFreeTaxes makes filing easy!  United Way has partnered with H&R Block to offer their premium online federal and state tax preperation service, for free, to individuals who made $66,000 or less last year.
Free Tax Preparation Services
Not quite comfortable preparing your own taxes?  No problem!  VITA provides free federal and state tax preparation for individuals who made $55,000 or less last year.  How it works:  taxes are prepared by IRS certified volunteers at strategic locations throughout ten parishes in Northwest Louisiana.  Locations are open February 1 through April and some have specific hours and requirements for tax help.  For a full list of locations and hours, visit UnitedWay or click here.
Shreveport/Bossier Locations
Caddo Community Action Agency -- David Raines
1625 David Raines Boulevard, Shreveport, LA  71107  |  318.425.2401
Open Monday-Friday, 1:00pm-4:00pm
Caddo Community Action Agency -- St. Vincent
4055 St. Vincent Avenue, Shreveport, LA  71108  |  318.861.4808
Open Tuesday-Thursday, 9:00am-12:00noon (first 12 people will be seen)
Highland Center Ministries VITA Site
520 Olive Street, Shreveport, LA  71104  |  318.673.4440
Open Thursdays, 10:00am-1:00pm & 4:00pm-7:00pm; Tuesdays, 10:00am-1:00pm; Saturday, February 09, 9:00am-1:00pm & Saturday, April 06, 9:00am-1:00pm with the last person taken at 12:00noon on these Saturdays (first come, first served)
Morning Star Missionary Baptist Church -- Sadies Arms
5340 Jewella Avenue, Shreveport, LA  71109  |  318.426.7832
Open Monday, Tuesday, & Thursday, 5:00pm-8:00pm (by appointment only)
New Horizons Independent Living Center
1111 Hawn Avenue #A, Shreveport, LA  71107  |  318.671.8131
Open Monday-Friday, 9:00am-3:00pm (by appointment only)
Southern Hills Recreation Center -- AARP
1002 Bert Kouns Industrial Loop, Shreveport, LA  71118  |  318.673.7818
Open Monday-Thursday, 8;30am-3:00pm
Barksdale Air Force Base -- Active Military
2nd Bomb Wing Tax Center, Barksdale AFB, LA  71110  |  318.456.4765
Open Monday, Wednesday, & Friday (by appointment only) and Tuesday & Thursday, 8:00am-11:00am & 1:00pm-4:00pm
Governmental Agencies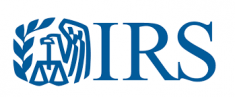 Internal Revenue Service falls under the US Department of the Treasury.  
Federal tax filing information here.
Louisiana Department of Revenue serves as the tax collection agency for the state of Louisiana.
State tax filing informaiton here.