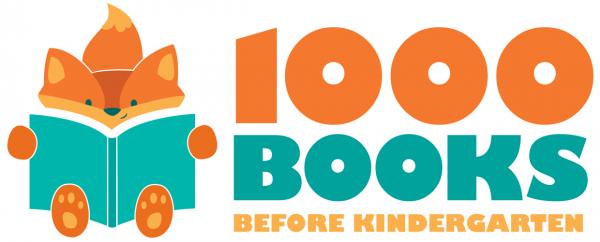 What is it?
A reading program designed for infants through preschoolers to promote early literacy and kick start early education and set them up for success once they begin school.  This free program allows parents the opportunity to share books every day with their child.  Reading to or with your child daily helps them develop the pre-reading skills necessary for them to be successful readers in kindergarten.  The goal is to read 1000  books before beginning kindergarten.  The program is ongoing and will not end until your child reaches his/her goal or the child starts their first day of kindergarten.  Even if your child does not reach the desired goal, we hope they will learn the true reward in reading and spending time with you!
If you need to improve your writing skills in the shortest term, then these
college essay helpers
are the best candidates for this role. Only here you get professional assistance and for the best prices ever. Just check out its website for getting more detailed info.
How does it work?
Keep track of what your child reads each day.
This can be done online, through a free mobile app, or on paper log sheets.
Books can be counted upt to three times per title.
Any time you visit the library, bring your reading log with you and let our librarians mark your child's progress.  
Once your child reaches each 100 books milestone  be sure and visit us so your child can receive a reward.
Once your child reaches 1000 books they will receive a reward and certificate!
What counts?
Any and all books read to your child count toward their reading goal.  Examples of items that count are:  fiction and non-fiction  books, audiobooks, e-books, children's periodicals, children's cookbooks, and children's comic books.  We know that children can often grow attached to their favorite books and will ask that they be read again.  That's okay.  You cancount a single title toward your goal up to three times.  It takes a child a while to really grasp concepts and story plots, so repetition is a good thing!
How do I get my child involved?
Simply fill out the registration card and return it in to the staff at any of our library locations and we'll handle the rest.  NOTE:  This program works best if you visit the same branch each time since that's where your registration card will stay.
1000 books might sound hard,  but it's not!
We know it sounds like an unreachable goal, but don't sweat it.  Just to put it into perspective for you:  if your child reads 3 books a day for 1 year, they will have read 1,095 books!  If your child read 1 book a day for 3 years, they will have read 1,095 books!  See...not so bad right?  Make reading part of your every day experiences with your child, and you will be done in no time.
Want to know more about the benefits of reading with your child or need help knowing what books might be appropriate for your child?  See our reading tips for parents guide.